OMgirl's Winter Collection is Here!
The new Winter collection from OMgirl offers sumptuous fabrics, sporty designs, and gorgeous colors. Here are a few pieces that we can't get enough of!
The Studio Collection – stylish and stretchy stripes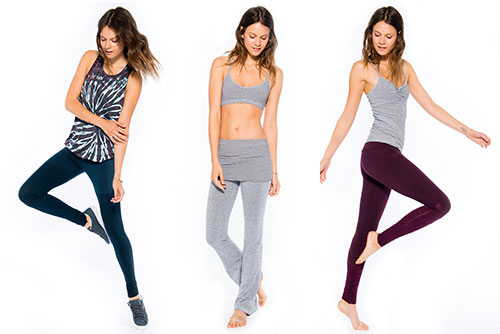 We're excited about the Linear Cami and Adrenaline Legging, two new additions to this collection of striped yoga wear. They look amazing together, and the sporty horizontal stripes add tons of fun to these easy styles. Along with the popular Alignment Bra and Lineup Capri, this sleek and playful collection offers a lighthearted look in a variety of great colors.
Inkscape Pattern – beautiful hand-dyed style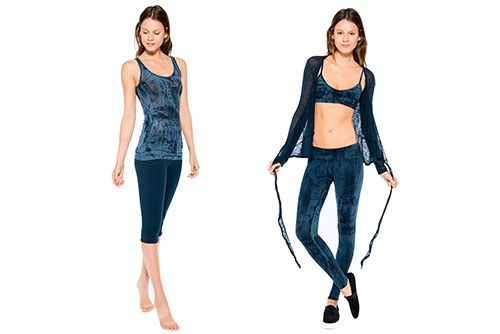 The new Inkscape pattern, available in the Asana Bra, Mindful Tank and Hatha Legging, is a gorgeous and unique style for winter. Get all of the pieces to wear together, or choose one as an eye-catching accent piece for your yoga wardrobe. The sueded cotton of the Asana Bra and Hatha Legging is luxuriously soft and smooth, with a hint of Lycra to keep moving and stretching with you.
The Studio Nomad – cozy comfort for chilly days
In a soft, cozy blend of cotton, poly, rayon and Lycra, the new Studio Nomad pant is sure to become your favorite for lounging at home or a casual day out and about. The fit is comfortably snug through the thighs and loose below the knee, and the thin striped skirt elevates these pants to a new level of style. Pair them with a cami and layer on a snuggly sweater for an easy, versatile winter look.
Find all of these great styles and more at www.barefootyoga.com!